Kitchen Deep Cleaning Services in Glasgow and around Scotland
Kitchens and their levels of cleanliness have never been before come under such intense scrutiny than today.
Health & Safety legislation's, Environmental Health requirements and Insurance recommendations coupled with customer and consumer demand have seen to that.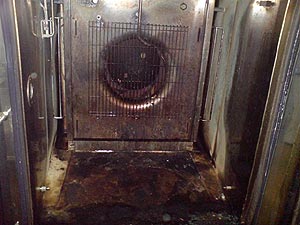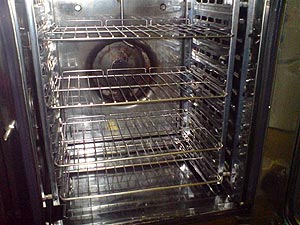 A regular program of deep cleaning will help ensure compliance with the required local authority standards, while ensuring the proper functioning of the kitchen environment.
Such program will remove built up residues, including carbons, scales fats and aid the effective operation of equipment and workplace alike. Most importantly it will greatly reduce the risk of FIRE & POTENTIAL CONTAMINATION.
A typical cleaning regime would include the cleaning of the fabric of the building canopies and extraction systems, together with the careful dismantling, cleaning and re-assembling of the kitchen equipment.
Ancillary areas such as drainage channels, storerooms and servarys form and integral part of our operation.
The efficient and professional execution of such tasks requires the use of a number of potentially hazardous chemicals. Naturally we dispose of all cleaners in an environmentally friendly manner. We leave no mess, and of course the workplace is ready for immediate use.
SHINE HYGIENE have specialist teams ready to implement our cleaning systems throughout Scotland and Northern England